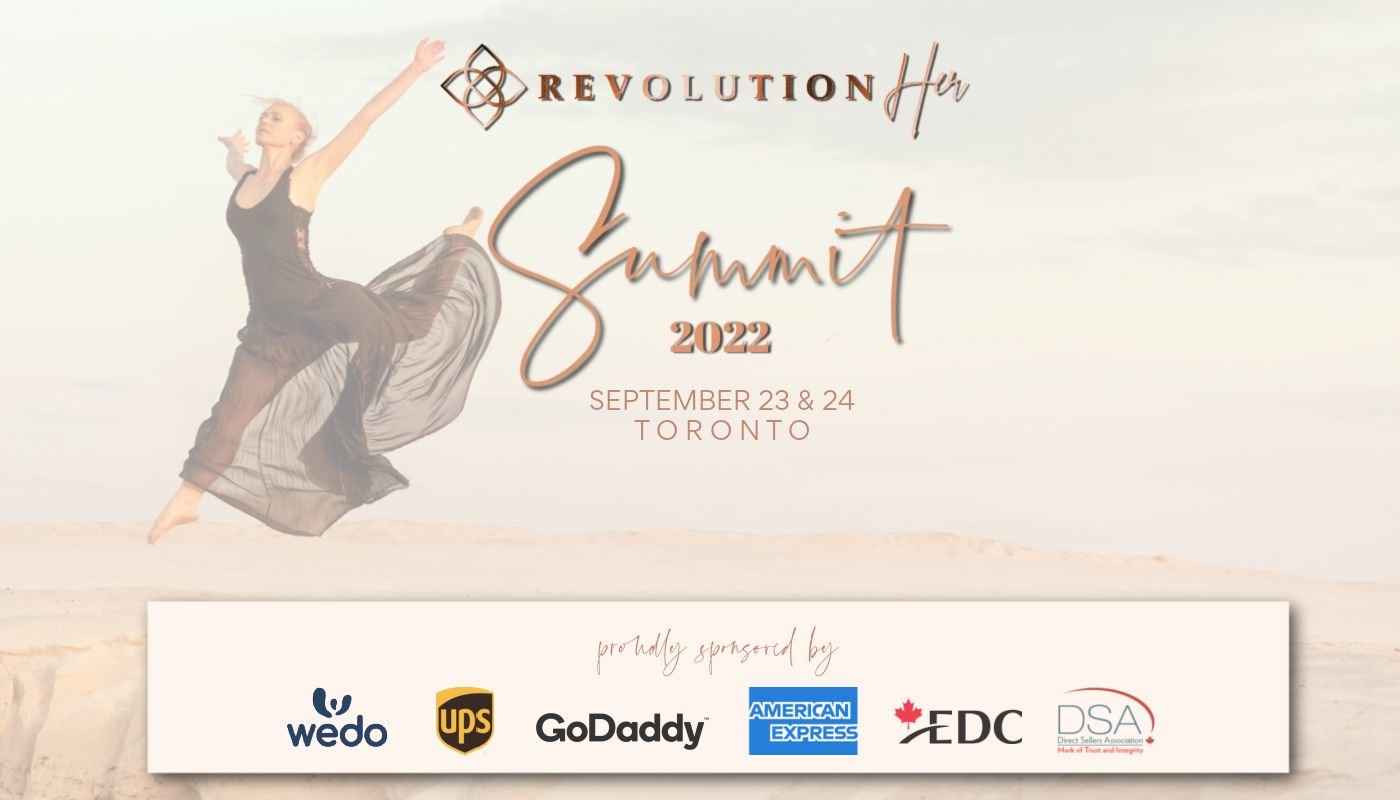 WE WERE THRILLED TO BE BACK IN PERSON FOR THE 2022 REVOLUTIONHER™ SUMMIT!
Now is the time to focus on you and what you need in your life. This event was made for women looking to grow their business, enhance their leadership development, change their career, build connections, and women who were just looking for a fun weekend away to be inspired, empowered and surrounded by incredible people. Our Annual Summit covered it all!
OUR LINEUP
We covered everything that matters most in your life - from health and wellness, careers and leadership, family, self-care, personal development, and more!
DAILY KEYNOTES & CONVERSATIONS
Impactful presentations and conversations with inspiring women: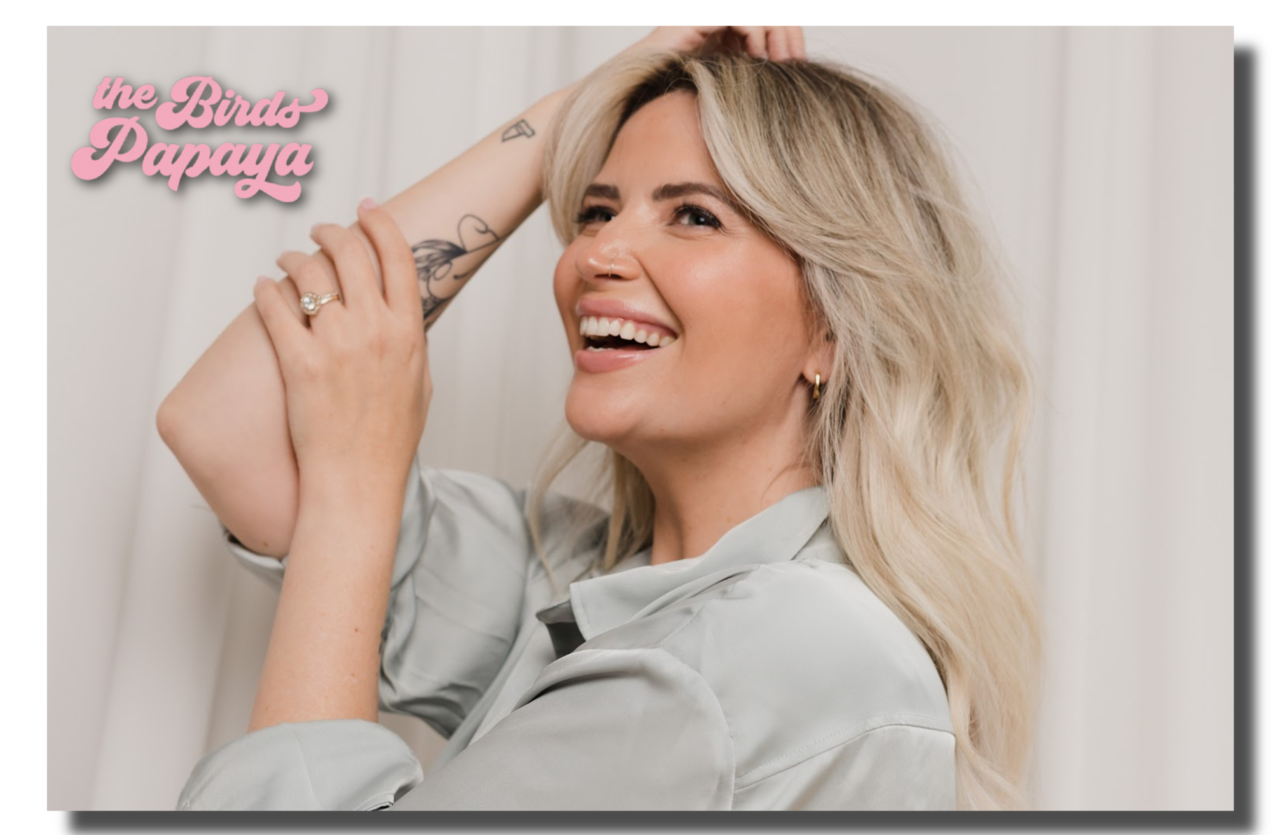 As one of the most influential social voices in the body confidence space, Sarah brings people together by sharing honestly about her journey of divorce, self-worth, living beyond your body, and love. Her vulnerability resonates with followers globally, inspiring them towards radical acceptance in their own life.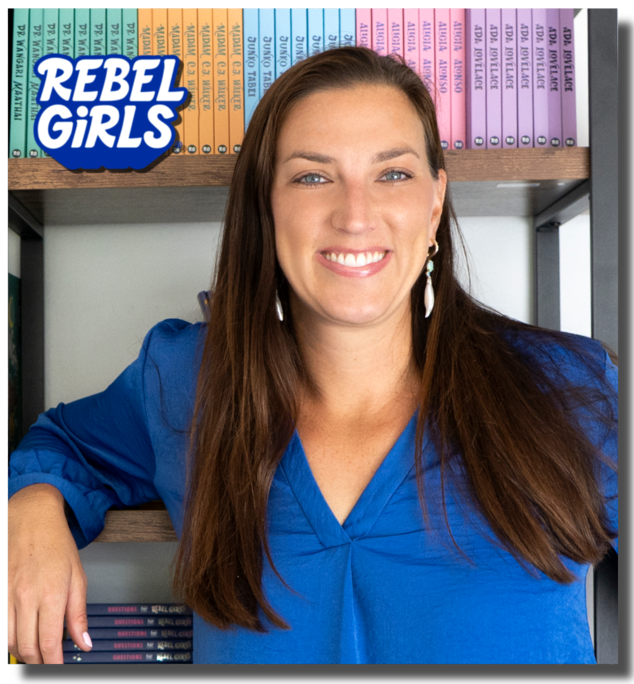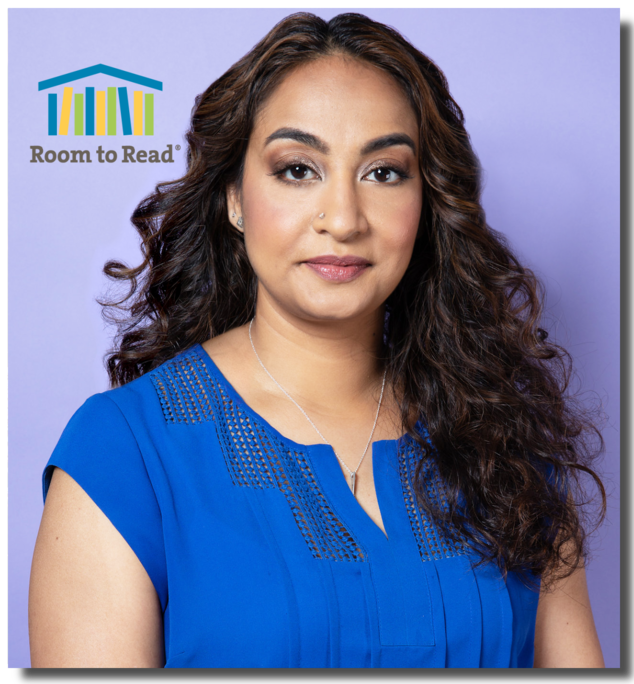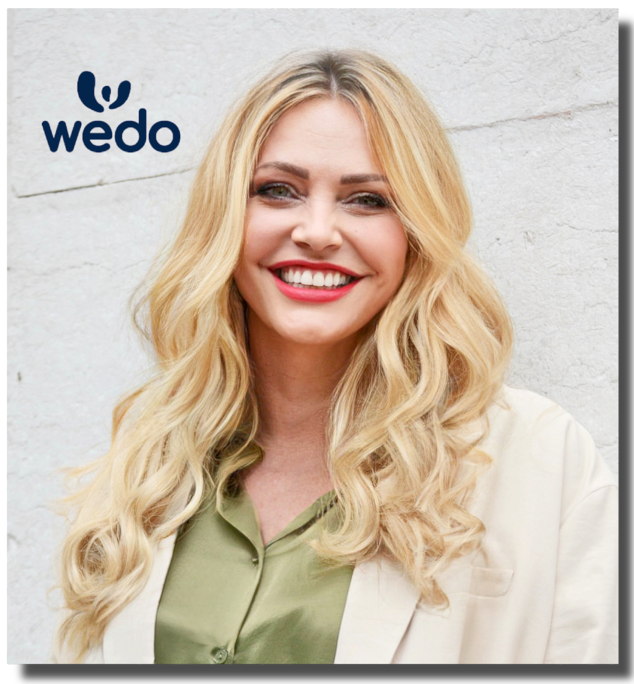 DAILY LIFESTYLE FEATURES
Interactive sessions with tools, strategies and lessons to help you live your life to the fullest, including: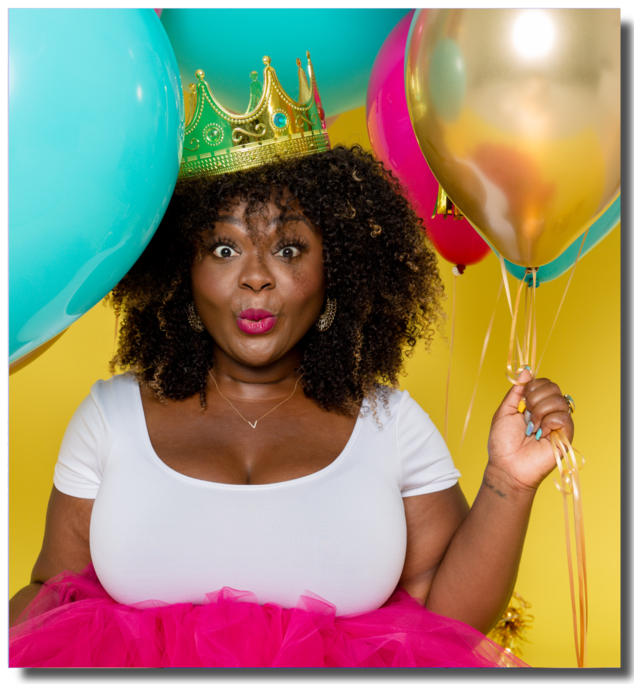 EMPOWERMENT WITH
VIVIAN KAYE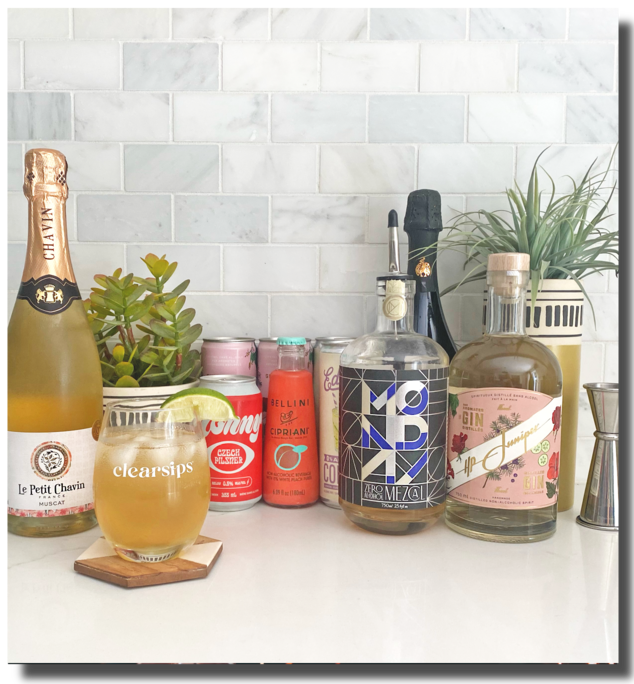 NON-ALCOHOLIC TASTING BAR
WITH CLEARSIPS
COURAGEOUS LEADERSHIP
WITH ERICA EHM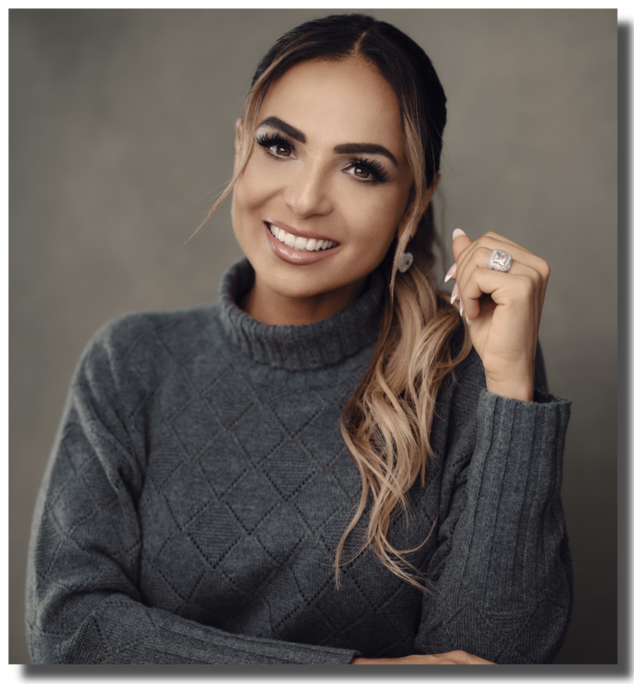 AUTHENTICITY
WITH SONIA ZARBATANY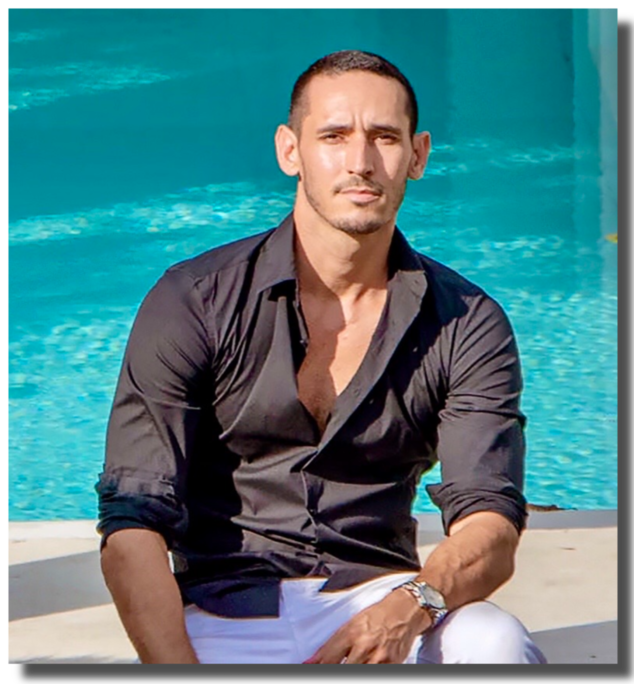 HARMONIZATION
WITH JOEL BROWN
POSITIVE MINDSET
WITH MAKINI SMITH
OUR VENUE
We were thrilled to be hosting this year's event LIVE from the iconic and historic Fairmont Royal York Hotel in downtown Toronto.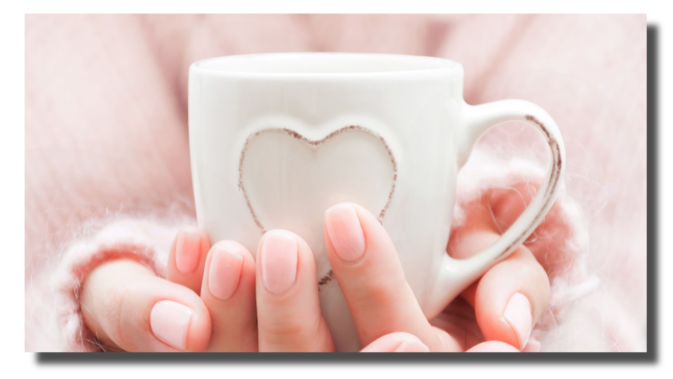 Attendees were able to chat with the experts at UPS while sipping on a complimentary cup of freshly roasted coffee, latte, chai latte or a premium tea. The UPS International Lounge Café was open for the full 2-day event, and complimentary brews were available to all attendees!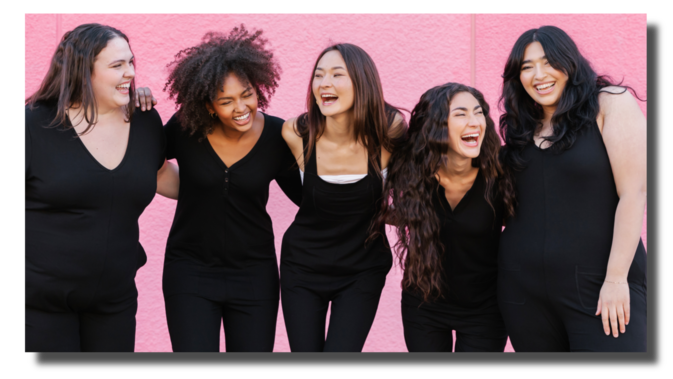 We hosted a Ladies Night In on Day 1 to help keep the connections going from the daytime agenda, featuring an exclusive fashion show and shopping experience with Smash + Tess to learn all about their new trends and looks!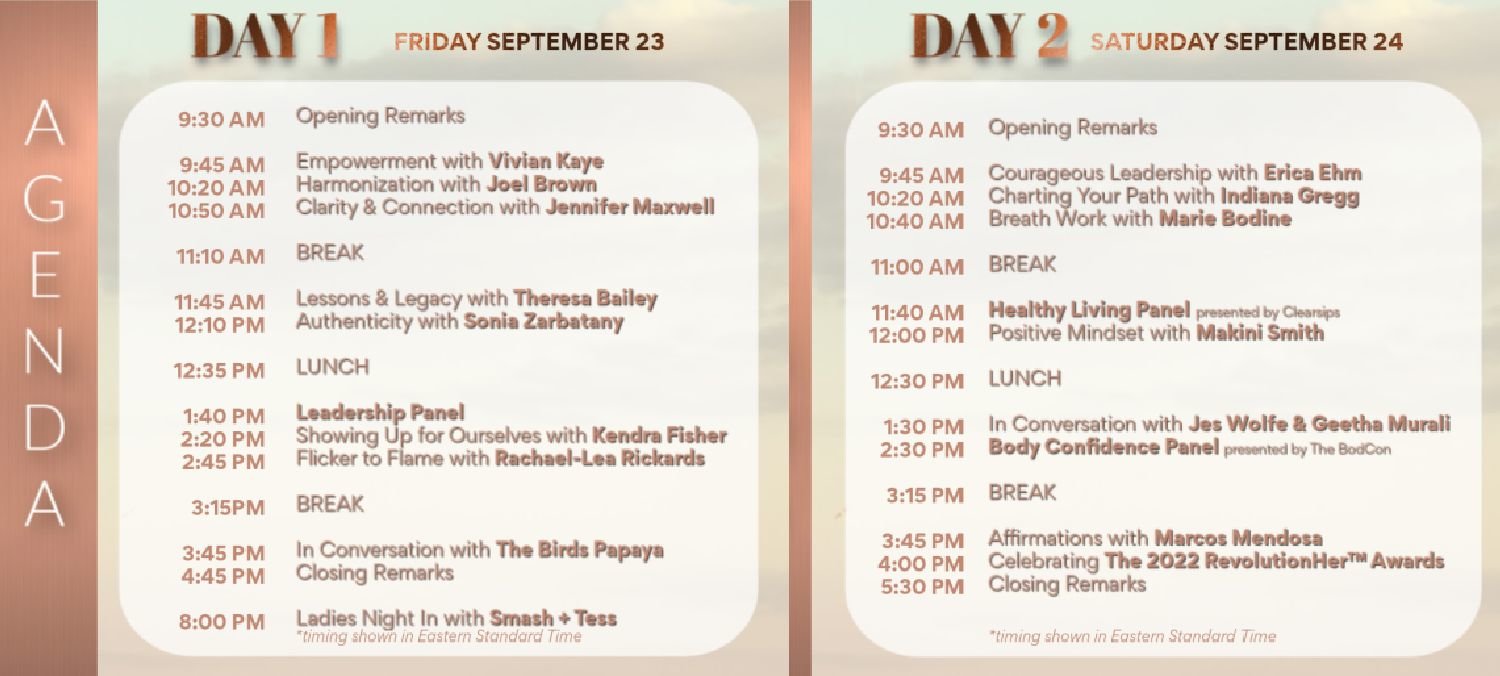 DAILY PANEL DISCUSSIONS
Featuring incredible guests sharing their insights and advice through an in-depth panel discussion each day: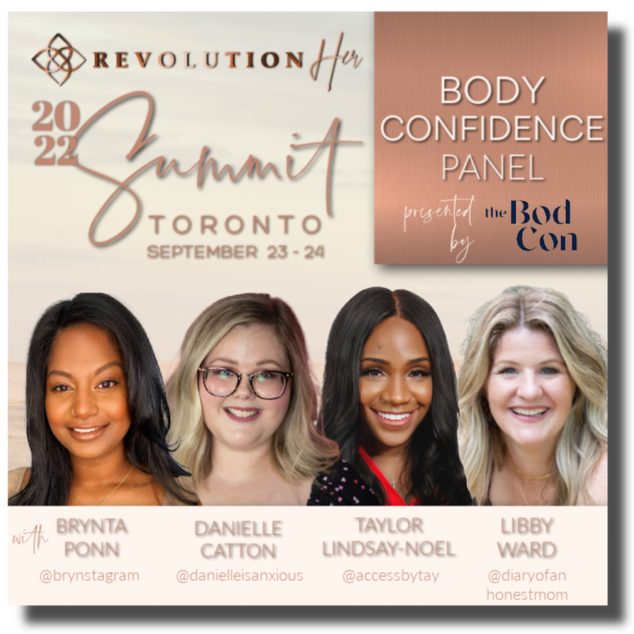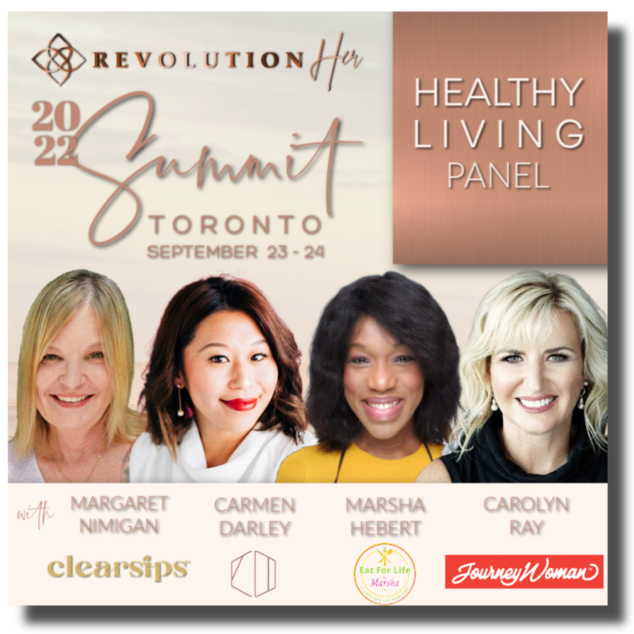 2022 REVOLUTIONHER™ AWARD WINNERS ANNOUNCED
We celebrated the amazing women and youth who were named Finalists for this year's awards, and revealed our 5 Winners!

PLUS THERE'S MORE...
We packed even more incredible opportunities into this event, including: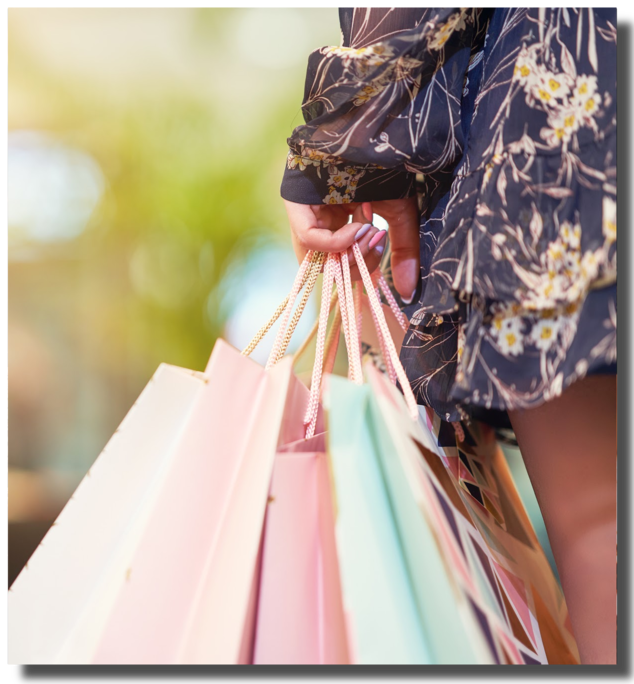 INTERACTIVE NETWORKING BREAKS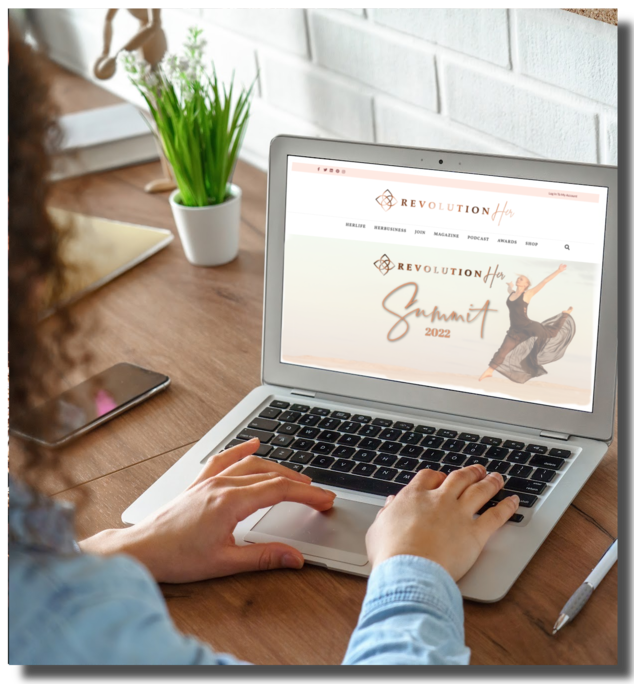 OUR SPEAKER ROSTER
Click arrows below to learn more about each of our incredible guest speakers!