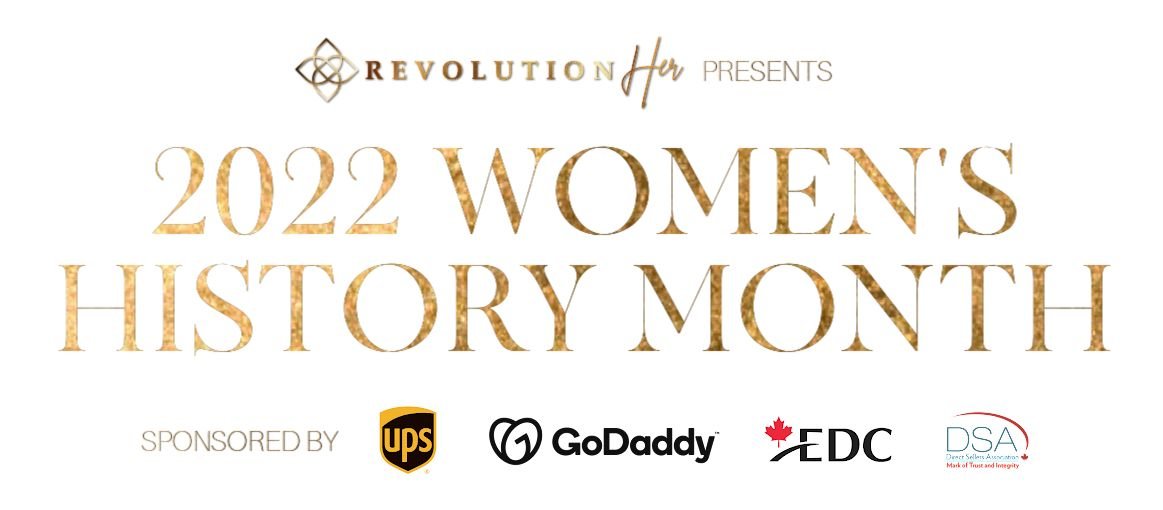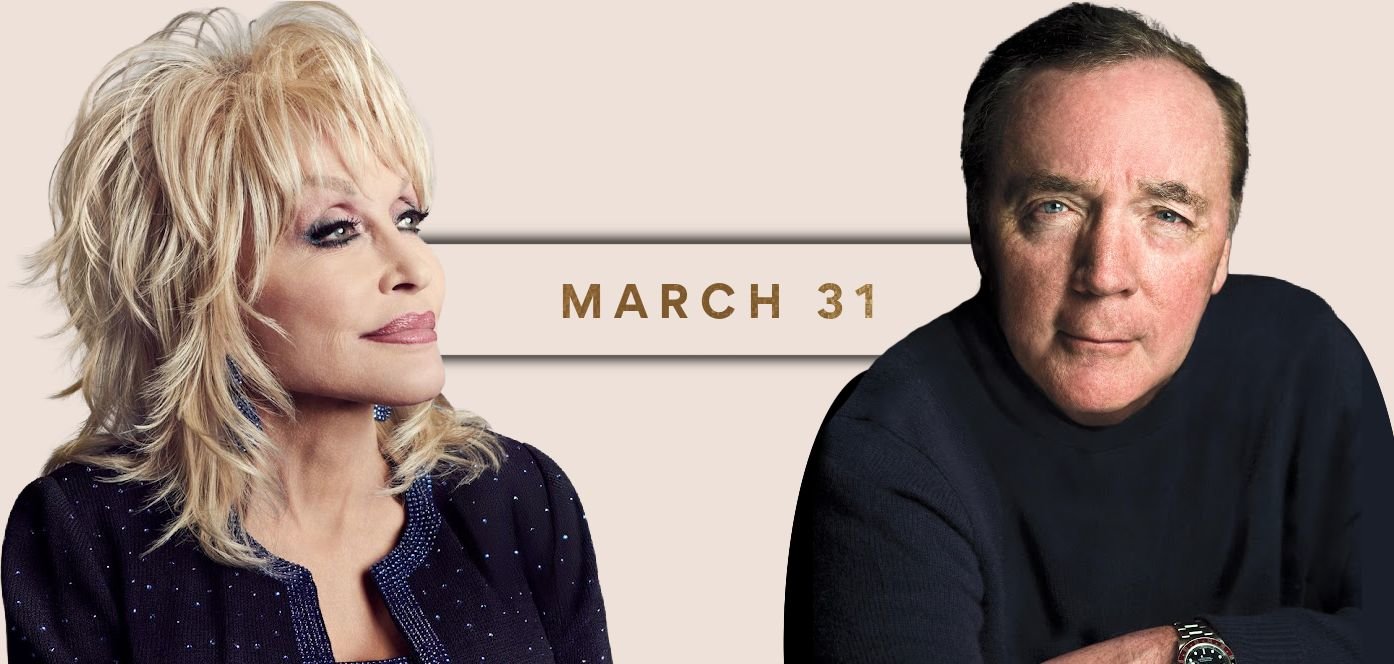 TOGETHER WE RISE.
International Women's Day and Women's History Month are times to come together as a community and marvel at how far we've come as women, while also recognizing the work that still needs to be done. We're hosting an exclusive interview with DOLLY PARTON & JAMES PATTERSON to help us celebrate and shine a light on women's empowerment!
A portion of proceeds from this event will go directly to our nonprofit Momentum in support of women entrepreneurs.
--------------------
EVENT DATE: Thursday March 31, 2022
EVENT START TIME BY ZONE: 9amPT / 10amMT / 11amCT / 12pmET / 1pmAT
EVENT RUN TIME: 1.5 Hours
--------------------
Discover how both Dolly Parton and James Patterson have helped to progress women's advancement over the years, with insights into their philanthropic endeavors, incredible legacy of work, and challenges faced along the way. Hear about their new co-authored novel Run, Rose, Run, and find out what makes this dynamic duo an incredibly powerful partnership that we can all learn from.
Dolly Parton is a singer, songwriter, actress, producer, businesswoman, and philanthropist. The composer of over 3,000 songs, she has sold over 100 million records worldwide, and given away millions of books to children through her nonprofit, Dolly Parton's Imagination Library.
James Patterson is the world's bestselling author. The creator of Alex Cross and the Women's Murder Club novel series, he has produced more enduring fictional heroes than any other novelist alive. He lives in Florida with his family.
Learn from youth environmental activist Autumn Peltier and internationally-renowned speaker Amber MacArthur as we discuss how to #breakthebias and use our collective voices and actions for the common good.
Autumn Peltier is an Indigenous Rights Activist, and 3x International Children's Peace Prize nominee. From the Wiikwemkoong First Nation on Manitoulin Island, Canada, and known as the "Water Protector", the teenage activist fights for water-rights for indigenous peoples. At the age of 16 she was appointed Chief Water Commissioner by the Anishinabek Nation, and has spoken in front of the United Nations and other world leaders, demanding clean drinking water on indigenous reserves. Autumn is one of the leading youth environmental activists of the world. In 2021 she was awarded a Planetary Health Award by Prince Albert II Foundation of Monaco. Autumn was a keynote speaker at The World Economic Forum in Switzerland; and has been named in such publications as "Power List - Top 50 Canadians" (Macleans), and "15 Indigenous People to Know in Canada" (ELLE). In 2019 her short film 'The Water Walker" received global attention as cameras followed her story and journey to address the United Nations in New York at the age of 13, and will be featured on HBO Canada this April.
Amber Mac is President of AmberMac Media, Inc., an award-winning content development agency. In 2021, Amber was named one of the Bay Street Bull Women of the Year for her leadership in the technology sector. In 2018, she was named one of DMZ's 30 inspirational women making a difference in tech. Amber has keynoted more than 400 events around the world and has moderated sessions with Canadian Prime Minister Justin Trudeau; former FBI Director James Comey; business coach Tony Robbins; famed astronaut Chris Hadfield; and many other notable leaders. In 2010, Amber wrote the national bestselling business book Power Friending (Portfolio: New York) and in 2016, she co-wrote the Amazon bestseller, Outsmarting Your Kids Online. She is a regular business host and expert for Fast Company, CNN, Bloomberg, CBS, BNN, CTV, The Marilyn Denis Show, and SiriusXM (where she co-hosts #TheFeed).
Marci Ien
Minister for Women & Gender Equality
Grace Moores
Director of Partnerships, RevolutionHER
Maria Locker
Founder & CEO, RevolutionHER
THIS LIVE EVEN HAST PASSED, PLAYBACK ACCESS GRANTED TO TICKET HOLDERS
We heard from HGTV's "Fix My Flip" host PAGE TURNER and Vegan Women's Summit founder JENNY STOJKOVIC and Zirkova Vodka Founder KATHERINE VELLINGA as we discussed finding your voice, pursuing your passions, and transitioning careers like a boss, moderated by RevolutionHER Founder & CEO Maria Locker.
Page Turner is an Entrepreneur Extraordinaire, Real Estate Broker, Flipping Expert, Executive Producer, TV Host, Vision Strategist and founder of EGAP Real Estate and Do the Work, Inc. She is Co-Creator, Executive Producer and Host of her second hit HGTV show Fix My Flip! An expert in all facets of residential real estate, flipping, investing, building businesses and persevering through tough times, Page's vision, resilience and work ethic (her motto is #dothework) have propelled her to the top of her industry.
Jennifer Stojkovic has built her career as an internationally-recognized community relations leader for some of the world's largest tech companies. Jennifer launched VWS in early 2020 with a sold-out global conference, the Vegan Women Summit. Focused on building equitable and diverse representation of women leaders from around the world and partnering with major tech brands, VWS is the world's first events and media organization dedicated to empowering, educating, and inspiring women to bring compassion to their careers.
A proud Canadian-Ukrainian, Katherine Vellinga is the Founder and visionary behind Zirkova Vodka, an ultra-premium spirit made in her parents' homeland of Ukraine using centuries of experience in crafting vodka, fusing the classic methods of Ukraine's vodka-making ancestors with modern technology. Katherine's philanthropy work has helped raise funds and bring awareness to humanitarian and human rights charitable organizations, including Sick Kids Hospital, The Ambulance Project, and several LGBTQ+ organizations.


THANK YOU TO OUR COMMUNITY PARTNERS
RevolutionHER is proud to work directly with our nonprofit arm Momentum, offering monetary funding and business services to female entrepreneurs across North America.
Since 2010, we have produced over 800 events to bring women and communities together. Through these events, we have proudly donated over $80,000 to charitable organizations in need.
A community that gives together grows together. We proudly offer a giveback option at checkout to provide others with the opportunity to support female entrepreneurs.