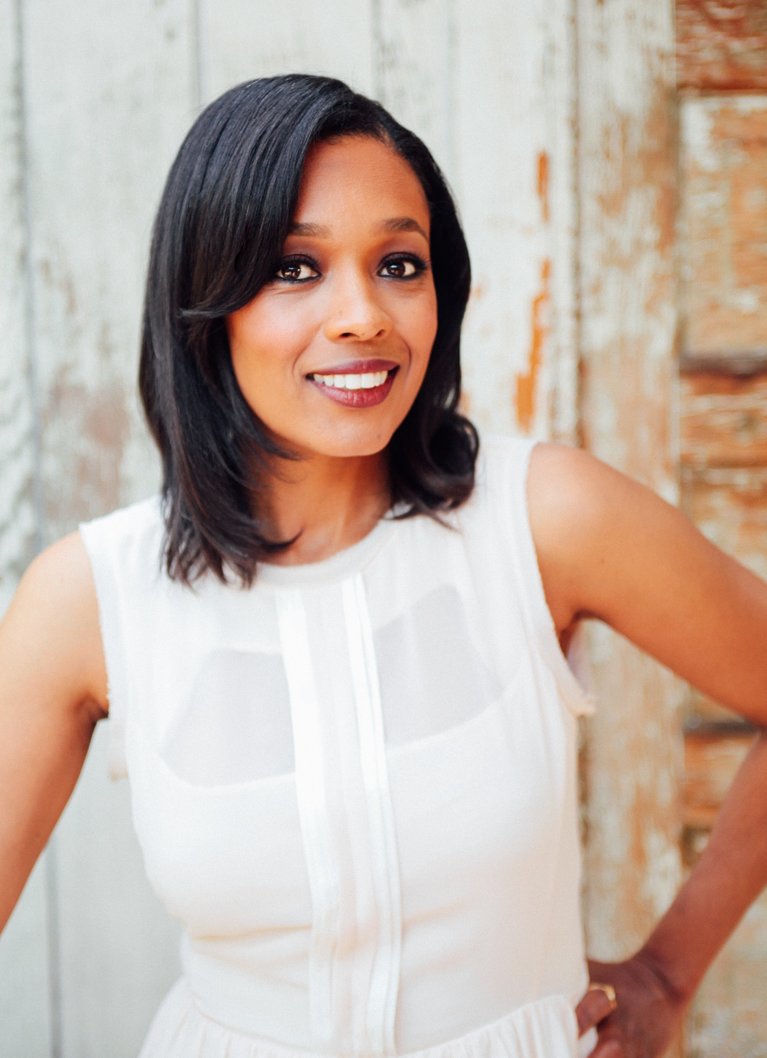 LOVE // FAMILY // ITALY
When life shifts in unimaginable ways, how do you find your way back to a new normal? Where do you find inspiration, and learn the resilience needed to carry on?
We hosted this intimate and inspiring conversation with actress and author TEMBI LOCKE to discuss love, loss, resilience, and finding hope even in the most difficult of times. Tembi was live on location in Italy, in the midst of filming a Netflix adaptation of her best-selling memoir, From Scratch.
This Reese Witherspoon Book Club Pick and New York Times bestseller is "a captivating story of love lost and found" (Kirkus Reviews) set in the lush Sicilian countryside, where one woman discovers the healing powers of food, family, and unexpected grace in her darkest hours.
It was love at first sight when actress Tembi met professional chef, Saro, on a street in Florence. There was just one problem: Saro's traditional Sicilian family did not approve of his marrying a black American woman. However, the couple, heartbroken but undeterred, forged on. They built a happy life in Los Angeles, with fulfilling careers, deep friendships, and the love of their lives: a baby girl they adopted at birth. Eventually, they reconciled with Saro's family just as he faced a formidable cancer that would consume all their dreams.
From Scratch chronicles three summers Tembi spends in Sicily with her daughter, Zoela, as she begins to piece together a life without her husband in his tiny hometown hamlet of farmers. Where once Tembi was estranged from Saro's family, now she finds solace and nourishment—literally and spiritually—at her mother-in-law's table. In the Sicilian countryside, she discovers the healing gifts of simple fresh food, the embrace of a close knit community, and timeless traditions and wisdom that light a path forward. All along the way she reflects on her and Saro's romance—an incredible love story that leaps off the pages.
In Sicily, it is said that every story begins with a marriage or a death—in Tembi Locke's case, it is both. "Locke's raw and heartfelt memoir will uplift readers suffering from the loss of their own loved ones" (Publishers Weekly), but her story is also about love, finding a home, and chasing flavor as an act of remembrance. From Scratch is for anyone who has dared to reach for big love, fought for what mattered most, and those who needed a powerful reminder that life is... delicious.
Zoe Saldana and Reese Witherspoon have teamed up to adapt Tembi Locke's memoir From Scratch as a limited series for Netflix, now filming live in Italy...
During this event, you'll get to meet author Tembi Locke live on location, and hear firsthand about the process of adapting her memoir for television!
ABOUT TEMBI LOCKE
Tembi Locke is an actor, author, screenwriter, and producer with a passion for connecting with an audience both on the page and on the screen. Her Reese's Book Club pick and New York Times bestselling memoir From Scratch: A Memoir of Love, Sicily, and Finding Home is a cross-cultural love story that takes place over two decades (and two countries!). She recurs on Never Have I Ever and has over sixty film and television credits as an actor.
Tembi is currently adapting From Scratch as a limited series starring Zoe Saldana for Netflix with Witherspoon's Hello Sunshine. Through her work, she aims to inspire people to embrace resilience, love, and the power of community.