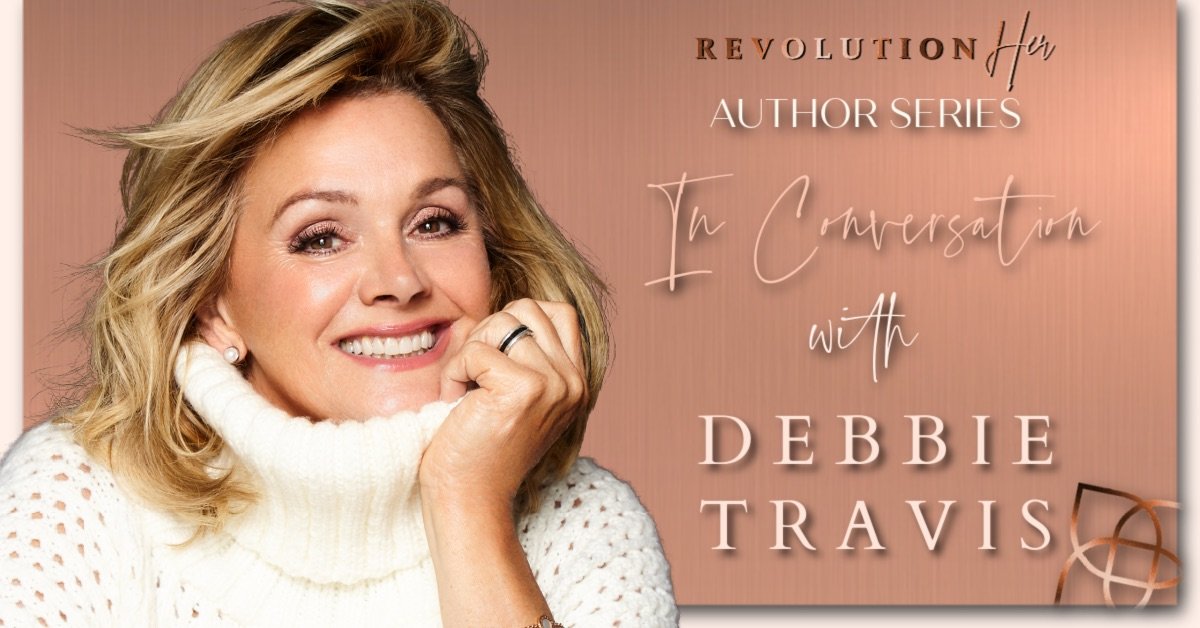 LIFE LESSONS FROM TUSCANY
Looking for the keys to a vibrant, joyful, vital life? Lifestyle pioneer Debbie Travis has found them in the Tuscan hills at Villa Reniella, her thirteenth-century farmhouse retreat. In her lively, inspiring way, Debbie will be sharing how to bring all that healthful magic to your own home and life during this exclusive LIVE virtual event, highlighting 10 areas of your life that you can shift your focus on in order to bring you more JOY.
-- THURSDAY NOVEMBER 18, 2021 --
4pm PT / 5pm MT / 6pm CT / 7pm ET / 8pm AT
RECEIVE A COMPLIMENTARY TICKET WITH PURCHASE OF OUR WINTER GIFT BOX BEFORE NOVEMBER 8TH
LIMITED EDITION WINTER GIFT BOX ($75)
Packed with some of our favourite women-founded products, must-read books, and bonus items you'll love! Valued over $180, our RevolutionHer™ Winter Gift Box makes the perfect gift for any woman in your life that could use a little something just for her -- or that woman could be YOU!
Includes a copy of JOY: Life Lessons From a Tuscan Villa written by Debbie Travis, a 336-paged gorgeous hardcover coffee-table book where Debbie captures the essentials of the Tuscan lifestyle in a series of ten engaging and practical lessons, including how to get a good night's sleep, how to find community and rediscover purpose, and how to eat and drink like an Italian. Whether you wish to hit the reset button, start a new endeavour, regain your confidence, turn a page in your relationship, make changes to your work life or your community, or simply reboot your vitality, these lessons will help guide you to a life filled with joy.
PURCHASE A WINTER GIFT BOX
RevolutionHER is proud to work directly with our nonprofit arm Momentum to give back locally.
For every RevolutionHER Gift Box sold, we proudly donate a gift box back to women in need at transitional housing and shelters.
Since 2010, we have produced over 750 events to bring women and communities together. Through these events, we have proudly donated over $80,000 to charitable organizations in need.
A community that gives together grows together. We proudly offer a giveback option at checkout to provide others with the opportunity to support female entrepreneurs.